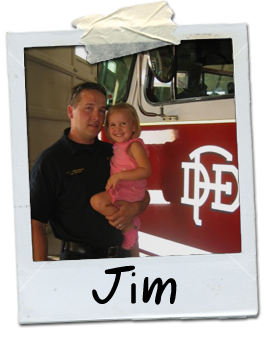 First of all, let me introduce myself. My name is Jim Scano and I work as a Firefighter/Paramedic with Dallas Fire-Rescue at Station 10 in North Dallas and am a proud father of three beautiful girls (yes, I said three). I grew up in Plano, Texas and still live in a small community outside of Dallas.
Like many firefighting enthusiasts, I'm always looking to get my hands on a unique, classy, authentic t-shirt from other firehouses. That's where Firehouse Shirt Swap helps out. I created Firehouse Shirt Swap as a place for firefighters like myself to find other firefighters who are interested in swapping station shirts. This service is provided at no cost and I plan on keeping it that way.
Please, if there is ever any questions you have or would like to speak with me directly, I encourage you to provide me with your information through the 'Contact Us' form and I will respond as quickly as possible.
I sincerely appreciate the opportunity to serve you.
God Bless,
Jim